Natural plant oils are increasingly common in hair care. The most popular ones will be found at drug stores, chemists or kitchen shelves. Less available and less known offering different formula – this is what red palm oil is like. Is this red and very thick fat from African oil palm effective in hair care?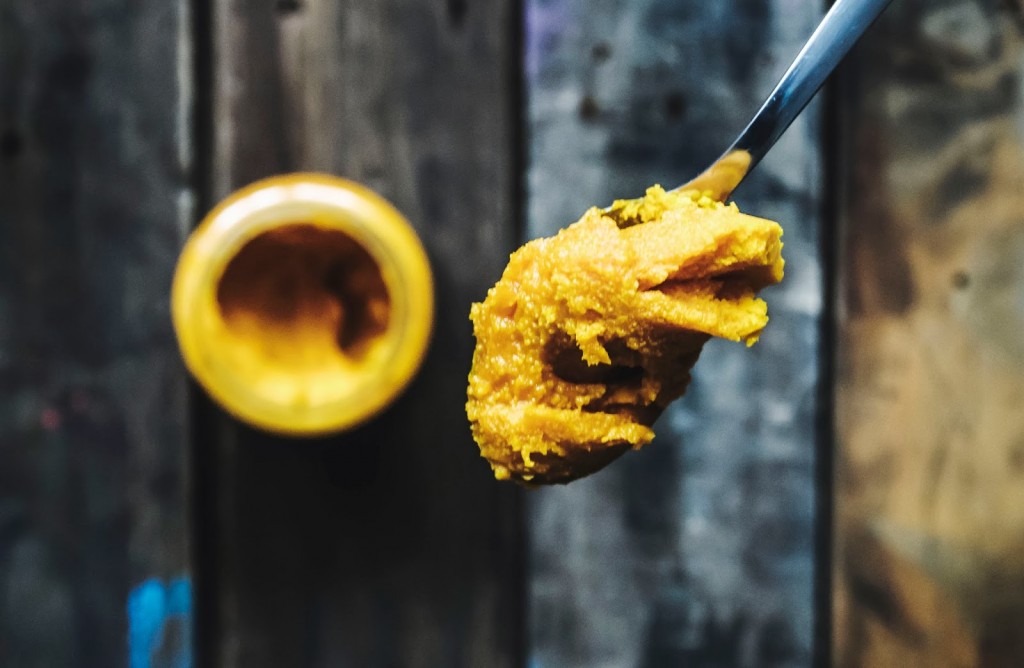 In terms of consistency, unrefined palm oil is completely different from any other plant oils – it is very thick, strongly creamy and intensively orange. The colour of the oil can be credited to the large amount of beta caroten – in red palm oil there's ten times more beta caroten than in a carrot. One tablespoon of palm oil provides ten times higher dose of beta caroten that regular carrot juice. What's more, it satisfies the need of the organism for vitamins A and E to a great extent.
Apart from the diversity of vitamins, palm oil offers many other nutritional ingredients. It is characterized by the richness of omega-3 and omega-6 acids as well as rejuvenating coenzyme Q10. It is a universal safe natural plant fat which can be used both in the kitchen (strengthening hair from the inside) and as an external treatment for hair which requires nourishing, moisturizing and restoration of vitality.
What benefits will hair care with the use of palm oil bring?
The oil from the fruits of red palm has lots of properties which make it best hair oil. Most of all, it provides proper vitaminization of cells – enriching them with vitamins and as we know, proper nourishing is the first step towards beautiful hair. Secondly, red palm oil contains vitamin E in the form of very strong antioxidant thus it offers rejuvenating action – it neutralizes free radicals, makes hair structure elastic and provides regeneration of cells. African oil palm is also a great sunscreen and protects hair and skin from damaging UV radiation. Thanks to palm oil our hair gain youthful vitality and healthy look.
Is it possible to apply red palm oil to hair?
It might appear that quite unfriendly consistency of the oil makes it harder to apply and also won't work for hair. It's just the opposite. Strong orange palm oil melts in contact with the skin therefore when applied to hands, it becomes a velvety oil. It is applied to the scalp and entire length of hair smoothly, absorbs quickly and contrary to appearances – it doesn't weigh the strands down. However, in order to enjoy smooth and shiny hair, we must apply the oil before washing hair because it doesn't work well as an oil applied to dry hair.