Red African Palm Oil is this kind of a substance that is recommended by both diet doctors and cosmetologists. It cannot be denied that this natural oil has unique features that are highly beneficial for a human organism. But why is Red African Palm Oil so good?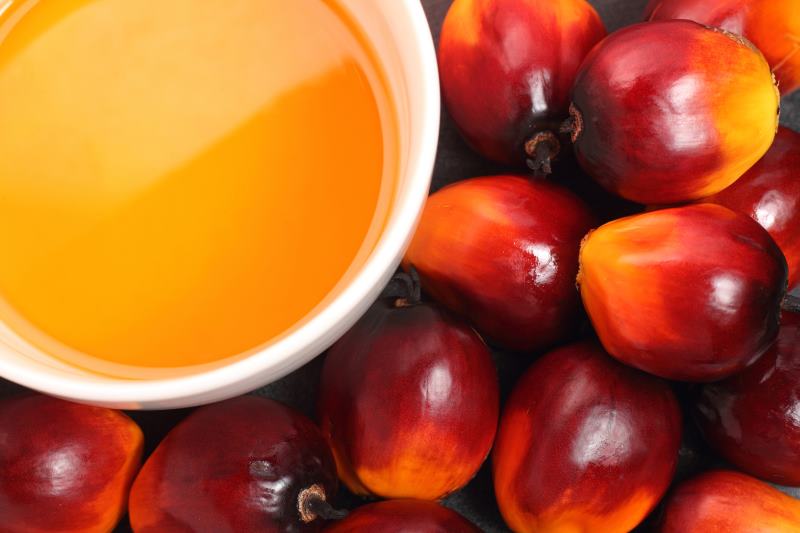 Red African Palm Oil
Elaeis guineens (also known as macaw-fat tree) is a plant that grows fruit used for obtaining Red African Palm Oil. The numerous advantageous features of the oil are preserved only if the oil is extracted due to cold-press process. At room's temperature, Red African Palm Oil has creamy consistency and gets solid when the temperature is below 20 °C. Because of its composition, it has intensively orange colour and can discolour skin and hair.
Orange source of beta-carotene
It is true that this palm oil is ten times healthier than a carrot. Researches proven that composition of Red African Palm Oil includes more beta-carotene than a carrot and 30 times more than a tomato. For that reason, Red African Palm Oil is a perfect natural cosmetic for sunbathing, when used as a sunscreen, as well as a product defining suntan.
Bomb of nourishing substances
It cannot be also denied that not only the content of beta-carotene attests to the pro-healthy action of Red African Palm Oil. The diversity of nourishing substances is one of the key features natural Red African Palm Oil is characterized by. Despite beta-carotene, Red African Palm Oil contains the following substances:
E VITAMIN – Red African Palm Oil contains tocotrerols, which have more powerful anti-oxygenating features than most commonly present tocopherols.
A VITAMIN – what is more, Red African Palm Oil contains a great concentration of pro-vitamin A (retinol), which is responsible for improving skin self-regeneration processes as it reinforces skin cells.
Q10 COENZYME – the oil extracted from Elaeis guineens is a source of Q10 coenzyme, which is valued for its rejuvenating, firming, and regeneration stimulating action. Actually, the coenzyme normalizes proper work of skin cells too.
OMEGA FATTY ACIDS – natural Red African Palm Oil contains plenty of Omega-3 and Omega-6 fatty acids, which have multidimensional manner of working.
LIPOIC ACID – the oil also contains lipoic acid, which is known for being a strong antioxidant.
LYCOPENE – Red African Palm Oil also includes lycopene. Its action is confirmed to be strong enough to lowers risk of cancer considerably.